Welcome, urban adventurers and trendsetters, to the vibrant city of Bucharest! If you're looking for an epic getaway that won't break the bank but still offers endless excitement and unique experiences, we've got your back. At "Things to do in Bucharest " we're here with our top 36 tips guaranteed to make your journey unforgettable without breaking the bank.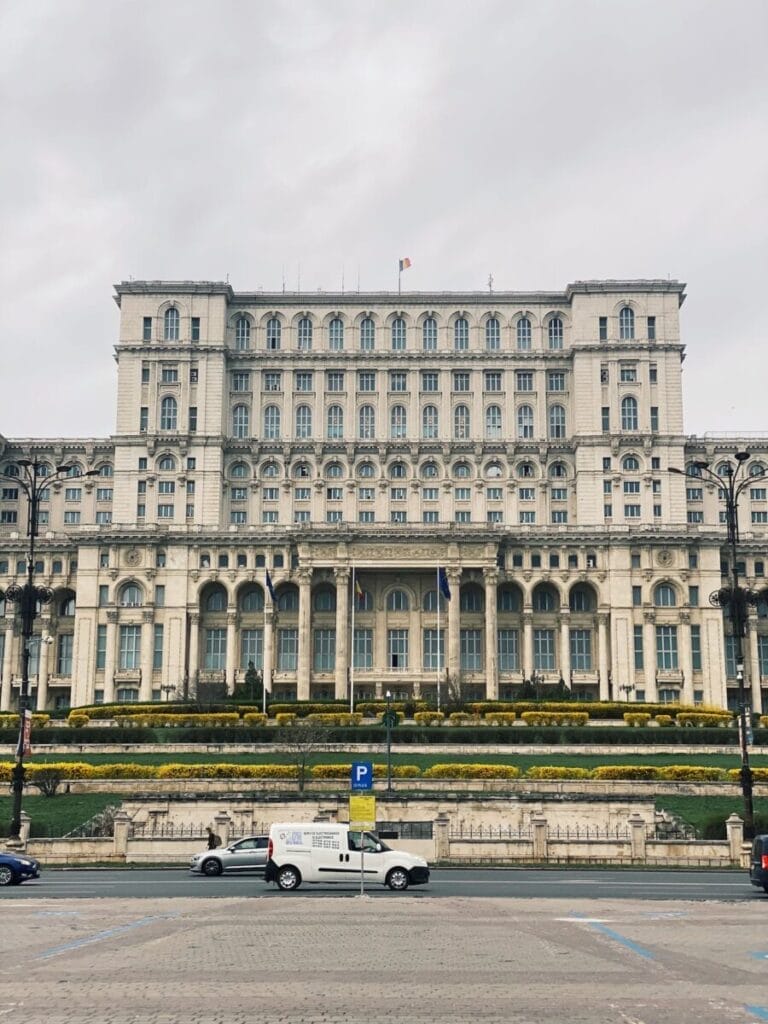 Transportation
Embrace Public Transportation Freedom 🚇 Hop on that subway, tram or bus like a local because nothing beats exploring this bustling city's hidden gems while saving some serious cash! Make use of the Google Maps app to get intel about routes and
Go Green on Two Wheels 🚲 Rent a bicycle from one of Bucharest's many bike-sharing stations and explore this cosmopolitan city at your own pace while burning some calories too!
Discover Free Walking Tours 🚶‍♀️ Join free walking tours led by passionate locals eager to show off their beloved city's hidden gems — they'll surely leave you smitten with Bucharest's charm. 👣💁‍♀️ Get insider knowledge from enthusiastic guides who share captivating stories about hidden gems, historical landmarks, and secrets.
Cycle Through the busy streets ♥️💙♣️ Hop on one of the city bikes available throughout Bucharest—a fun way to mix sightseeing with cycling along scenic paths framed by iconic landmarks such as Romanian Athenaeum.
Explore Spectacular Parks by Bike 🔭⛱❤️ Rent bikes near Herastrau Park—the expansive paths connecting all major parks make for a delightful day outdoors surrounded by nature's beauty.
Budget-Friendly Day Trips Outside The City Limits 🏞️🚌
Take advantage of Bucharest's strategic location by hopping on inexpensive trains towards fascinating destinations nearby, such as Peles Castle in the city of Sinaia.
Food & Drink
Embrace Local Eateries 🥘 Ditch fancy restaurants in favor of local food markets or authentic Romanian stret food like "placinta cu branza" (cheese stuffed pies), or small eateries hidden within the charming streets. Taste traditional dishes like sarmale (stuffed cabbage rolls) without emptying your wallet.
Savor Delicious Street Food Delights 🍔- Relish Romanian Street Food Delights On The Go!
Indulge in mouthwatering treats from local food stalls. Picnics at Herastrau Park are incomplete without traditional goodies like Mititei (seasoned grilled sausages) or Covrigi (Romanian-style pretzels).
Sample Local Wine & Cheese 🍷🧀
Visit a wine bar like Vinexpert or Abel's Wine Bar for taste buds tingling with unique local wines paired perfectly with traditional cheeses—a culinary match made in heaven!
Early Bird Feasts – Get Brunchin' 😋☕️ Tickle those taste buds by treating yourself with mouthwatering breakfast spreads offered at cozy cafes before they get crowded – all whilst enjoying amazing deals.
Picnic In A Gorgeous Park ☀️🧺
Savor traditional Romanian delicacies amidst nature. Grab some goodies from local markets and enjoy an idyllic picnic in one of Bucharest's picturesque parks. Pure bliss!
Discover Local Flavors at Street Markets 🍉🌽 Indulge in tasty treats from farmers' markets where street food stalls offering Romanian delicacies are found aplenty – perfect fuel for adventurous souls!
Accommodations 🏠
Home Away From Home: Opt For Cozy Budget Accommodations
Ditch the standard hotel room in favor of unique guesthouses or cozy apartments tucked away in charming neighborhoods like Lipscani or Floreasca.
💸Embrace Alternative group Accommodations
Trade fancy hotels for lively hostels tucked away in vibrant neighborhoods – immerse yourself in the authentic Bucharest experience!
Attractions 🏛️
Explore Villacrosse Passage 📚 – Wander through the Macca-Villacrosse Passage , a historic and architectural gem in the heart of Bucharest, that was built in 1891. It is a covered pedestrian street that connects two major roads: Calea Victoriei and Lipscani Street. The passage was designed in the style of Western arcades, with elegant shops and cafes lining the sides. The passage was originally named after Vilacrosse and his business partner, Mihail Macca, who owned the land where the passage was built. However, during the communist regime, the passage was renamed Bijuteria, meaning "Jewelry Store", because of the many jewelers that operated there. After the fall of communism, the original name was restored and the passage became a popular tourist attraction and a cultural landmark. Today, it hosts a variety of restaurants, bars, and cafes, offering a range of cuisines and atmospheres. The passage is also a venue for art exhibitions, concerts, and festivals, making it a lively and vibrant place to visit.
Feast Your Eyes On Free Museums 👀
Explore Romania's rich history at The National Museum of Art—entrance is free every Wednesday—and let masterpieces transport you back through time.
Be Mesmerized by Palace of Parliament 🏛️
Marvel at one of Europe's grandest buildings—explore its vast halls, admire opulent interiors, and learn captivating anecdotes about Ceaușescu's extravagant creation.
Discover Romania's Revolution History 🇷🇴
Pay tribute to the bravery of Romanian citizens at Memorialul Revoluției and unravel the gripping stories behind this pivotal moment in history.
Wow-Worthy Architecture Without Spending 💒
Marvel at architectural masterpieces like Cantacuzino Palace or Grădina Cismigiu as they exhibit magnificent craftsmanship from times gone by—and guess what? They're absolutely free! Escape the bustling city sounds as you relax among rose gardens beside the lake inside Bucharest's oldest public park.
Simply Wander The Old Town Streets 🚶‍♂️
Embrace spontaneity and get lost within narrow streets soaked in history; stumble upon quaint cafes, vintage boutiques and colorful street art along every cobblestone path!
Unleash Your Inner Art Aficionado – Free Galleries! 🎨
Discover remarkable art exhibitions presented for free within various galleries—get lost among stunning masterpieces that will leave you inspired without having to spend a dime.
Nature Escapes 🌳
Chase Sunsets at Dimitrie Gusti National Village Museum 🌅
Witness breathtaking sunsets over century-old traditional houses nestled within lush greenery—a true Romanian fairytale experience.
Find Happiness In Parks And Gardens 🌷
Savor tranquil moments amidst Bucharest's green spaces—in Titan Park or marvel at the Parliament Palace from Izvor Park while connecting with nature. Get Lost in Herăstrău Park 🌳 a verdant oasis offering picturesque lakeside views perfect for picnics or even paddle boating adventures.
Parcul Natural Văcărești: Bucharest's Urban Wilderness 🌿 – Discover a wild side in the heart of Bucharest at Parcul Natural Văcărești. This unique urban oasis boasts pristine wetlands, diverse wildlife, and tranquil lakes. It's a perfect escape for nature lovers and city explorers, showcasing the harmonious blend of urban and natural beauty. Explore, snap photos, and embrace the wild within the city.
Shopping 🛍️
Shop Like A Local & Bargain Smartly 💰
Discover second-hand markets where vintage clothes collide with cool accessories handcrafted by young local designers—Wheelable or Grand Bazaar will have you hunting for one-of-a-kind treasures!
Thrifty Vintage Shopping Spots 👗
Browse through antique boutiques around Pasajul Victoria—with a little luck and charm, you might stumble upon retro fashion gems waiting just for you. 👠
Rummage through thrift stores situated around Piata Amzei—you'll find fashionable items that add flair to your wardrobe without breaking the bank.
Check Out Funky Flea Markets & Secondhand Shops 🪑
Experience unique shopping sprees browsing through flea markets crammed with quirky items perfect for remarkable souvenirs—all at a fraction of the price!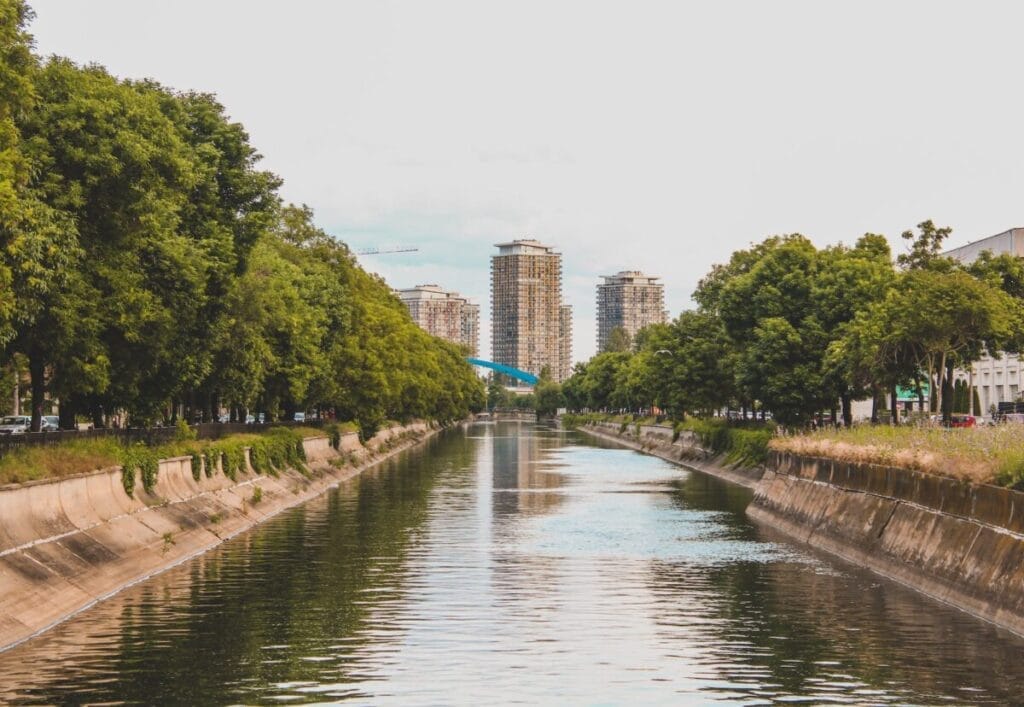 Nightlife 🍹
Party On A Shoestring Budget! 🎉
Discover lively student clubs such as Control Club or Expirat—they offer fantastic music events without breaking the bank. More places are discussed here!
Discover Bucharest's Vibrant Nightlife Scene 🌃
Don't miss out on unforgettable nights dancing under neon lights in charming clubs and bars dotted across this incredible city—the party never stops!
Seek Out Hidden Gem Bars 🍸 For a more unique nightlife experience, venture off the beaten path and explore Bucharest's hidden gem bars. Places like Joben Bistro or Lente & Caffe are sure to delight with their cozy atmospheres, creative cocktails, and a chance to mingle with the locals. Get ready for a night of memorable encounters and sips that won't disappoint.
Wellness 🧖‍♀️
Enjoy Beauty Treatments at Affordable Prices 💅: Treat yourself to some beauty treatments without breaking the bank, you can visit some of the hair and nail salons in Bucharest, where you can get high-quality services at affordable prices. Some of the popular salons are Gaal Hairplay, IDA Spa Dorobanti, and Balinesse Spa. You can also get a haircut, a manicure, or a pedicure for as low as $10 USD, which is much cheaper than in other European cities.
Packing Tips ✈️
Travel Light – Pack Like A Pro 🧳: Say goodbye to over-packing stress and hefty baggage fees; travel smart by packing just what you need + Roll, Don't Fold 🔄: Save space and avoid wrinkles by rolling your clothes instead of folding them; tightly rolled clothes take up less space than folded ones and are easier to arrange in your suitcase or backpack. Also use Packing Cubes or Ziploc Bags 🗂️: Organize your clothes and accessories by using packing cubes or Ziploc bags; they help you separate your items by category, color, or outfit, and make it easier to find what you need without digging through your luggage.
Bring a Scarf or a Sarong 🧣: Pack a scarf or a sarong that can serve multiple purposes; you can use it as a wrap, a blanket, a pillow, a towel, a picnic mat, a cover-up, or a headscarf; it's a versatile and lightweight item that can add style and functionality to your travel wardrobe.
So there you have it, urban adventurers – our top budget-friendly travel tips to make your trip to Bucharest completely unforgettable! With this alternative checklist in hand, you're all set to explore the vibrant Romanian capital to the fullest, create special memories, and indulge your wanderlust without breaking the bank. Let Bucharest cast its spell on you!
Photo source: Pexels