Embark on a journey to discover the captivating and enchanting city of Bucharest, Romania, and capture the most stunning Instagram-worthy spots for your travel photos. Whether you're an avid traveler or a dedicated photographer, Bucharest offers a myriad of interesting and picturesque locations that are guaranteed to elevate your Instagram game. From iconic landmarks to hidden gems, this blog post will unveil the most lucrative spots in Bucharest that will make your travel photos the envy of your followers.
Hotspots:
Old Town cobblestone streets: The charming cobblestone streets fiiled with caffes, restaurants and bars and overall colorful buildings in Old Town make for some of the most picturesque Instagram shots in Bucharest.
Ciurel Bridge – One of the most popular places for photos is Ciurel Bridge, which offers a beautiful view of the Dambovita River in the middle of the city.
Carturesti Carusel– a breathtaking bookstore that combines a vast collection of books with stunning architectural features, including spiral staircases and elegant arches. A haven for book enthusiasts and photography lovers, the store's dreamy atmosphere and abundant natural light make it an ideal location for capturing unique and visually appealing Instagram photos.
Palace of the Parliament: The second largest administrative building in the world offers a grand and impressive backdrop for travel photos in Bucharest.
Victoriei Street: This bustling boulevard is lined with ornate buildings, trendy cafes, and beautiful architecture, perfect for capturing the city's vibrant atmosphere.
The Triumphal Arch, a symbol of grandeur and history, beckons visitors to capture its majestic presence. This iconic landmark in Bucharest, with its imposing structure and timeless design, provides a splendid backdrop for striking Instagram photos. Whether highlighting its intricate details or framing it against the cityscape, the Triumphal Arch promises an Instagram-worthy experience, blending architectural splendor with a touch of historical charm.
Discovering Bucharest's Architectural Gems
Now let's talk about the architectural wonders that Bucharest has to offer. From grandiose palaces to charming cobblestone streets, this city is a treasure trove for architecture enthusiasts and Instagrammers alike. Here are the must-see spots for capturing stunning travel photos in Bucharest.
The Parliamentary Palace
If you're looking for a truly imposing architectural marvel, the Parliamentary Palace is a must-visit. This colossal structure is the second-largest administrative building in the world, boasting impressive facades, intricate details, and grandiose interiors. You can capture the sheer size and intricate designs of this building from various angles, making it a perfect addition to your Instagram feed.
The Old Town Charm
Step back in time and wander through the charming streets of Bucharest's Old Town. Here, you'll find a mix of medieval, neoclassical, and art nouveau architecture, all lined with quaint cafes, vibrant street art, and historical landmarks. The narrow alleyways and colorful facades provide the perfect backdrop for your travel photos, showcasing the timeless beauty and vibrant atmosphere of this historic part of the city.
Bucharest's Rich Natural Escape
While Bucharest may be known for its urban landscape and historical architecture, it also offers a rich natural escape within the city limits. When you're seeking a break from the bustling streets and crowded attractions, you can find solace in the city's beautiful parks and gardens.
Herastrau Park
If you're looking for a picturesque escape from the city's hustle and bustle, Herastrau Park is the place to be. This expansive park is home to the stunning Herastrau Lake, where you can rent a paddleboat and enjoy the serene surroundings. You can also explore the park's lush greenery, charming bridges, and various sculptures. The tranquility and beauty of Herastrau Park make it an ideal spot for capturing some truly Instagram-worthy photos.
Carol Park
Carol Park, offers a serene escape within the bustling city. This large park, with its lush greenery, meandering trails, monuments and a picturesque lake, provides a haven for relaxation and tranquility. Whether you're exploring its winding paths or enjoying a peaceful moment by the water, the park's natural allure is a visual delight. The park also boast a small boathouse where you can rent a boat and paddle around the small tranquil lake, providing you with the perfect opportunity to capture some enchanting photos for your Instagram feed.
Unveiling Bucharest's Cultural Spots
Despite being known for its stunning architecture and vibrant nightlife, Bucharest also offers a range of culturally rich spots that are perfect for your Instagram feed. Whether you're a history buff, an art enthusiast, or simply looking for a unique backdrop for your travel photos, you'll find plenty of inspiration in Bucharest's cultural attractions.
Carturesti Carusel – A Stunning Bookstore
When it comes to Instagram-worthy spots in Bucharest, Carturesti Carusel stands out as a must-visit destination. This stunning bookstore is a paradise for book lovers and photography enthusiasts alike. With its spiral staircases, elegant arches, and expansive book collection, you'll find yourself immersed in a world of literary and visual delights. The natural light that floods the store creates a dreamy atmosphere, making it the perfect setting for capturing unique and picturesque photos for your Instagram feed.
The Village Museum
If you're looking to showcase Bucharest's rich cultural heritage in your travel photos, The Village Museum is the ideal spot to visit. This open-air museum features a collection of traditional Romanian houses, churches, and other structures, providing a fascinating glimpse into the country's rural architecture and way of life. As you wander through the museum's pathways, you'll have the opportunity to capture authentic and captivating images that highlight the timeless beauty of Romania's cultural traditions. The rustic charm of the village setting and the picturesque surroundings make it a photographer's paradise.
Best Locations in Bucharest for Night Photography
Your trip to Bucharest would not be complete without capturing the city's vibrant nightlife through your lens. The Romanian capital offers a plethora of Instagram-worthy spots for night photography, from rooftop bars with stunning city views to colorful street art and architectural lighting. Here are the best locations in Bucharest for capturing captivating night images that will elevate your travel photography game.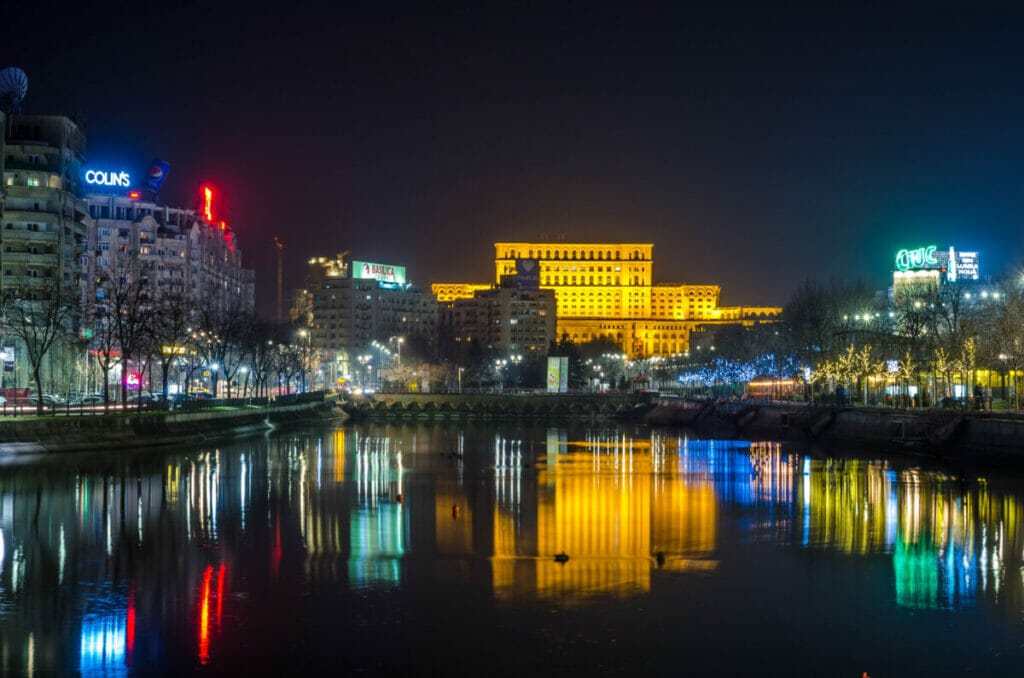 Rooftop Bars and Nightlife
One of the best ways to capture the essence of Bucharest's nightlife is by visiting its trendy rooftop bars. These venues not only offer panoramic views of the city skyline but also provide the perfect backdrop for your night photographs. From the iconic Nomad Skybar to the trendy Linea/Closer to the Moon, you'll find plenty of opportunities to capture the city's vibrant nightlife from above. Make sure to experiment with different angles and long exposure shots to truly capture the energy and dynamism of Bucharest's nightlife.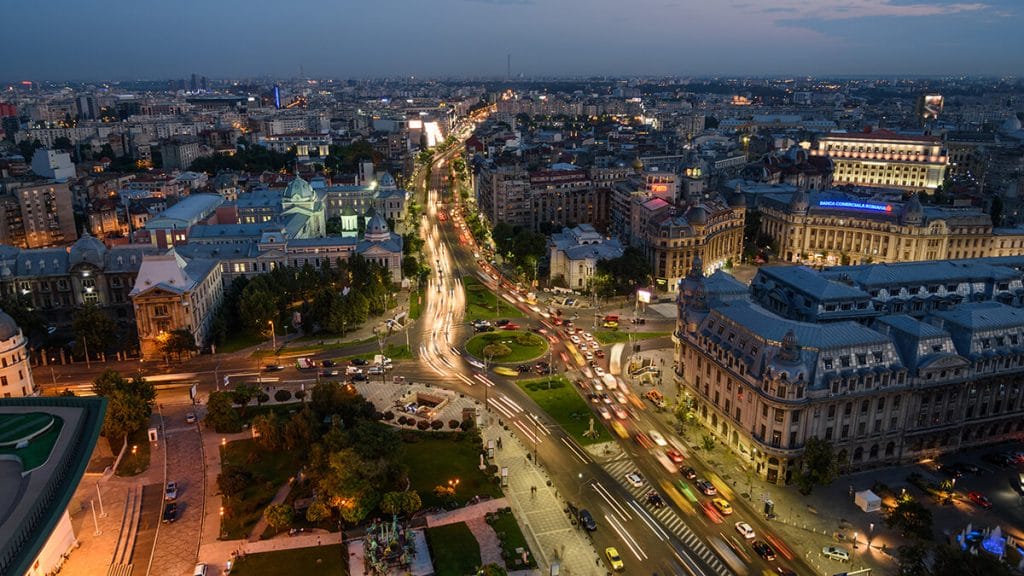 Street Art and Lighting
Exploring Bucharest's streets at night will lead you to discover the city's thriving street art scene and creative lighting installations. The Old Town area, in particular, is a treasure trove of colorful street art and vibrant lighting that will add a unique flair to your night photography. The juxtaposition of historic architecture and contemporary street art creates a visually stimulating environment that is perfect for capturing striking images. Don't be afraid to wander off the beaten path and explore the lesser-known neighborhoods to discover hidden gems that will make your night photography truly standout.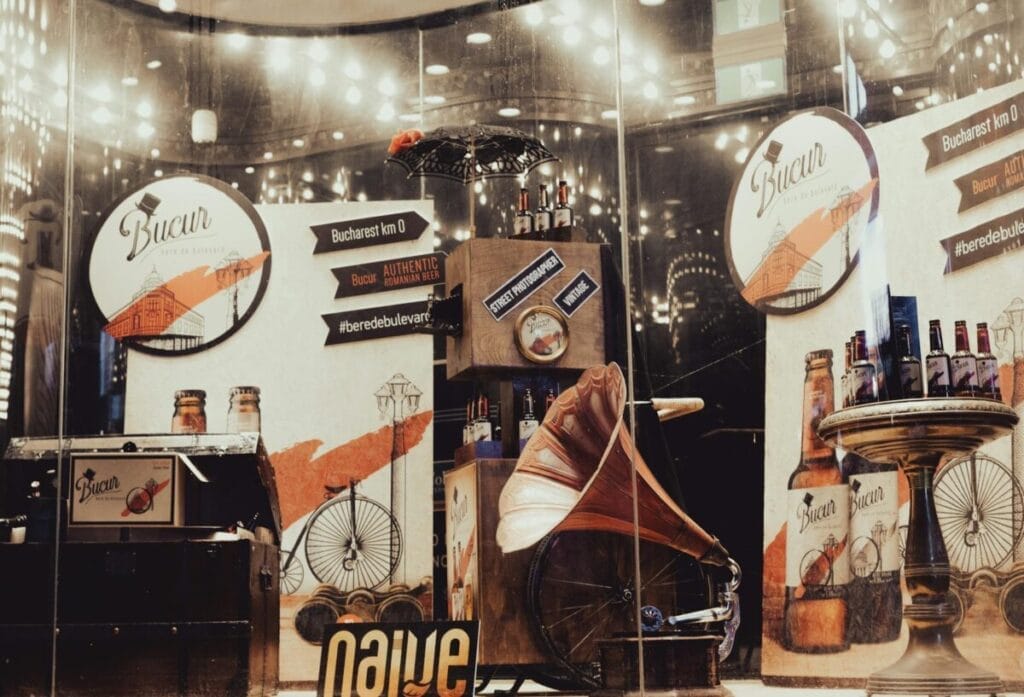 Conclusion
Considering all points, you now have a comprehensive list of the most Instagram-worthy spots in Bucharest where you can capture the perfect travel photos. From the historic architecture of the Palace of Parliament to the colorful Umbrella Street and the vibrant Dimitrie Gusti National Village Museum, you have a range of stunning backdrops to choose from. Whether you're a seasoned travel photographer or just looking to capture some memorable moments, these spots will ensure that your Instagram feed is filled with eye-catching images of your time in Bucharest.
FAQ
Q: What are the most Instagram-worthy spots in Bucharest for the perfect travel photos?
A: Some of the most Instagram-worthy spots in Bucharest include the Palace of the Parliament, Stavropoleos Church, the Old Town, Cismigiu Gardens, and the Village Museum. These locations offer stunning architecture, picturesque gardens, and a glimpse into the history and culture of Bucharest, making them perfect for travel photos.
Q: How can I capture the best travel photos in Bucharest?
A: To capture the best travel photos in Bucharest, make sure to visit these iconic locations during the golden hour, which is the hour before sunset or after sunrise. This will provide soft, warm lighting that enhances the beauty of the city. Additionally, consider framing your photos with unique perspectives, such as using leading lines or incorporating local street art for a distinct look.
Q: Are there any hidden gems in Bucharest that are great for travel photos?
A: Absolutely! Bucharest has its share of hidden gems that make for fantastic travel photos. Cărturești Carusel is a stunning bookstore featuring a beautiful spiral staircase and a glass ceiling—ideal for Instagram-worthy shots. The Graffiti Walls Gallery showcases vibrant street art on the walls of an old factory, providing a colorful backdrop for creative photography. For a whimsical atmosphere, Pasajul Victoriei, also known as Umbrella Street, boasts hundreds of colorful umbrellas suspended from the ceiling—a perfect spot for fun and vibrant photos. Additionally, The Palace of Antiquities, though abandoned and in decay, offers a unique glimpse into Romania's history and nature, with its fossil floor and a map of magnolias. Keep in mind that for the latter, you'll need a guide and permission to enter. These hidden gems provide a different and captivating perspective of Bucharest, ensuring your travel photos stand out.